The 2022 Subaru Love Promise Customer and Community Commitment Award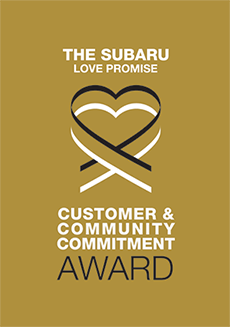 We've been nationally recognized for our dedication to our customers, our community, and the Subaru Love Promise.
We're honored to receive the 2022 Subaru Love Promise Customer and Community Commitment Award. This award nationally recognizes elite Subaru retailers who provide an exceptional customer experience at every interaction with Subaru. These retailers have also demonstrated an outstanding commitment to supporting passions and causes in their local communities in important areas such as the environment, community, health, education, and pets.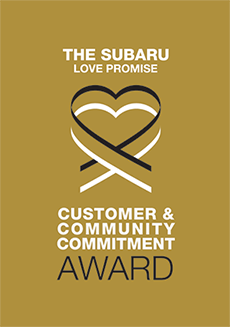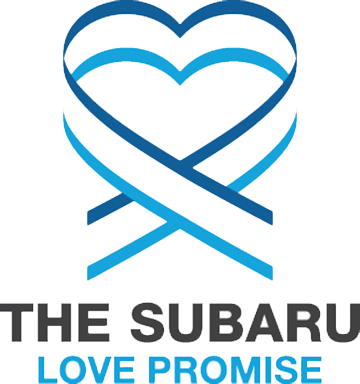 What is the Subaru Love Promise?
Subaru and our retailers believe in making the world a better place and the Subaru Love Promise is our vision of respecting all people. This is our commitment to show love and respect to our customers and to work to make a positive impact in the world.
How is Chilson Subaru dedicated locally to the Love Promise?
Our Love Promise can be seen in various partnerships with local charities, schools and non-profit organizations. We are very grateful for the opportunity, not only to be a part of our community, but to serve it as well.
Chippewa Humane Association
TerraCycle Recycling Program
Schools within our Community
Feed My People Food Bank, Trinity Equestrian Veterans Program, Family Promise of the Chippewa Valley
Love Promise Stories from Chilson Subaru
Subaru and Chilson Subaru believe in making a positive impact on the communities in which we live and work. We uphold that belief through our Love Promise Community Commitment. Every month, we select inspiring stories from customers and partners from around our area who strive to support our collective commitment and feature them here
Chilson Subaru Gives the Gift of Warmth to Cancer Patients - Brenda K
Chilson Subaru staff shared warmth and love with the patients of Prevea Cancer Center at St. Mary's Hospital in Eau Claire, WI on July 13th as part of their Subaru Loves to Care program. Throughout the month of June customers of Chilson Subaru were invited to write a note of encouragement to oncology patients, and these notes were partnered with warm fleece blankets as a gesture of support during their cancer treatment. Warm blankets in July, but why? For people who haven't been through cancer treatment, this might seem unusual, but the patients of Prevea Cancer Center know the significance and meaning behind this generous gift. Many patients go into the clinic for regular chemotherapy infusions, which last hours, and tend to make the patient get "chemo chills". These blankets are meant to provide warmth and comfort to the patients during these treatments and beyond. Therefore, the blankets are practical and symbolic of the "warmth" being shared by their community. The staff of Chilson Subaru feel strongly about supporting the Eau Claire community and have been generous in their support for years, according to Jane Gobler, Sacred Heart Foundation Director, who expressed sincere gratitude for this partnership with Subaru. Barbara Jorgensen, a longtime volunteer of The Leukemia & Lymphoma Society and sister of a former blood cancer patient, represented patient families during this gift presentation. She is grateful to Subaru for being a great partner to the hospital as well as the caregivers of cancer patients as she knows firsthand the important role they play in patients' lives. The Leukemia & Lymphoma Society is honored to play a role in connecting generous Subaru retailers with cancer facilities to improve the quality of life of patients and their families throughout their treatment and survivorship.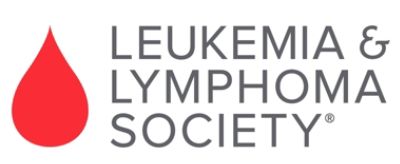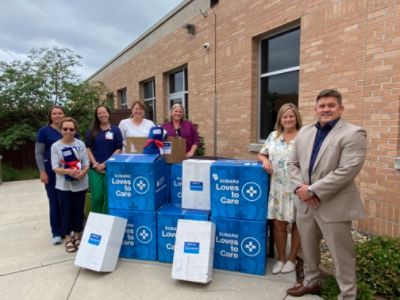 ---
Longfellow Elementary School - Jodi S
Longfellow Elementary School received a $3,000 donation from Chilson Subaru via the Subaru Loves Learning Program. This generous gift was able to touch every grade level as teachers were able to shop for supplies and resources for their room via adoptaclassroom.org. Our first grade was able to purchase iPad pockets for each student to help protect classroom technology. A heartfelt thank you from Longfellow Elementary!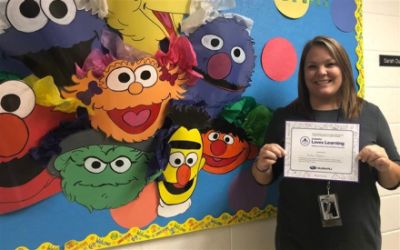 ---
Marvin's Miracle - Mandi B
Marvin came to us at 6 years old, and had never truly had a home. He was given as a kitten to someone as a gift. He wasn't the gift that person had in mind, so he was passed to someone else, and then another and another. Marvin had moved around 5 times in his life before he came to us at the shelter. He spent so much time moving around that he never was able to feel at home and be loved by his very own humane. He never felt at home, and it took a toll on him causing him to act aggressively at times. At the shelter as he became used to his care takers, he really opened up and we all found out just how big of a lover he truly was. Marvin spent almost a year her with us until the right humane came around! She fell for Marvin the moment that she met him, and they have been living happily ever since. We miss him from time to time, here at the shelter, but are so happy that he finally has a home and a family that he can live out his years with!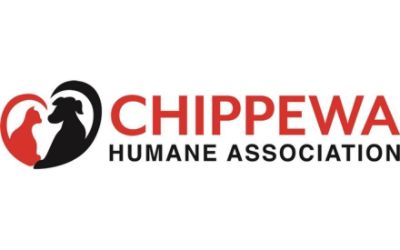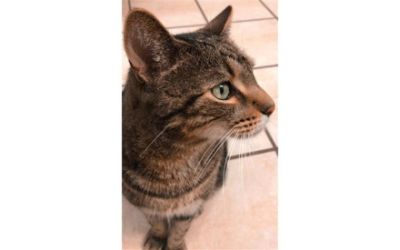 ---
Donation Improves Education and Opportunities - Alyssa V
Chilson Subaru has been a longstanding supporter of Chippewa Valley Technical College, which improves our students' education and increases opportunities in our community. Most recently, Chilson Subaru and Subaru of America graciously donated a 2021 Subaru Crosstrek Sport vehicle to the Automotive Technician program at CVTC. This type of donation is critical to hands-on education for students. Since receiving this gift, students have learned the latest technology of today's vehicles, but not through a computer screen in the classroom. They learned by popping the hood and viewing it in person. It's no surprise that donations like these increase our level of educational value. This advanced level of training is what businesses in our community are calling for. Chilson Subaru is helping us deliver.
---
Together, Our Community is Stronger - Susie H
Food makes it possible for kids to learn, for adults to focus better at work, and for seniors to stay healthy and active. Because of the support of community-minded organizations like Chilson Subaru, Feed My People can continue to provide food for anyone in need. Children with low food security in the Eau Claire and Chippewa Falls school districts, for example, are taking home bags of food over the weekend instead of spending another night worrying about their next meal. "Thank you for all the great help you give us." Together, we're building stronger, healthier communities.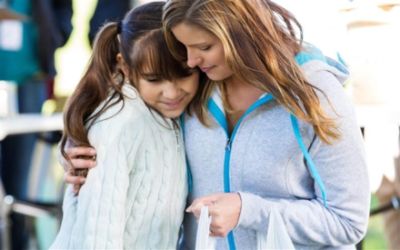 ---
Helping Veterans with Horses - Toni M
Thank you for your continued support and ongoing friendship. Chilson Motors has not only been a tremendous source of support for our Veteran Wellness Program by maintaining a substantial annual sponsorship for our Horsepower For Veterans event, but has been an advocate for MANY local and regional organizations such as ourselves. You are truly a Difference Maker! It's invaluable to have you in our corner. It allows us to confidently continue to offer AND GROW our life-changing Equine Assisted Therapy service at no cost to struggling veterans and their families. In our Veteran Wellness Program, we have a front row seat to the corrosive impact PTSD and other untreated service injuries impose on the veteran and entire family. We see what it looks like, how it feels, how it sounds and how stubborn and deeply rooted it is. We witness how it dissolves and deteriorates the bonds and commitment to family. We watch how it contributes greatly to the divorce rate among active duty and veterans. And we realize the effect it has on the younger family members and why this is in some ways, the highest at-risk population related to military service. With your continued help, we are able to expand our services and add initiatives that pour into the spouses, partners and kiddos in order to protect and preserve the family! We could not do what we do and positively affect the number of lives we do without you!!! To date and because you have taken a stand with us, we have provided hundreds of Veterans and their families with thousands of free Equine Assisted Therapy sessions since 2009. We will continue doing our part to service even more veterans and their families with you by our side!
---
Helping hands to support the youth of Eau Claire C - Debbie K
The Chilson Family and Chilson Motors have been long-time supporters of the Eau Claire County Fair. For many years, they have contributed at our highest sponsorship level which allows us to recognize them in our fair publicity. Annually, their donations have provided significant support for our summer youth fair event. The Chilsons have donated funds for rosettes specifically for the Cloverbud/Exploring projects and funds to replace unsafe bleachers. They have purchased numerous animals at the Livestock Auction, which many youth use as a opportunity to earn funds for post high school education. Because of donations from businesses and organizations such as Chilson Motors, the Eau Claire County Fair has been able to successfully continue a youth-focused fair. The Fair Committee and Friends of the Fair greatly appreciate their continued support.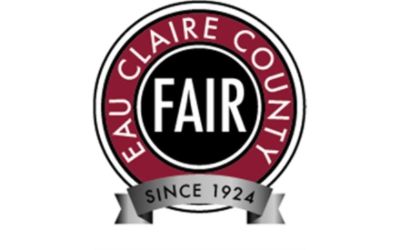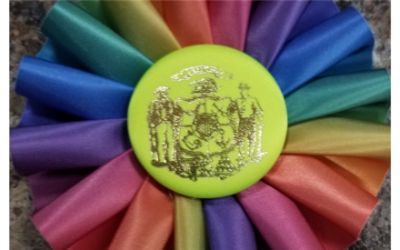 ---
Chippewa Humane Association - Jess C
Thank you so much for nominating Chippewa Humane Association for Subaru Loves Pets! Chilson Subaru has been an incredible support to Chippewa Humane and so many community animals are happy and healthy thanks in part to them! Chilson hosted a microchipping event and donation drive in their RV center for us, allowing for dozens of dogs and cats to receive a microchip in case they are ever separated from their families. Hundreds of strays come through our doors each year and one of the first things we look for (after making sure the animal is healthy, feed, and watered) is a microchip registered to the animal's owner. Thanks to Chilson, many more of Chippewa's family pets are chipped and registered and will quickly find their way back home if they ever roam. Thank you again, Chilson!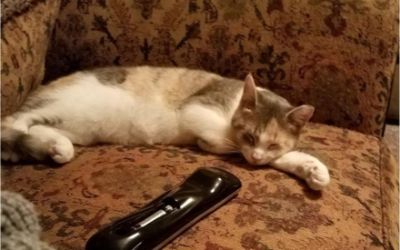 ---
Together We're Feeding Healthy Futures - Susie H
Thank you Chilson Subaru for making sure that next meal is there for kids in Eau Claire and Chippewa Falls school districts. Your support of Feed My People's Weekend Kids' Meals program ensures nearly 2,000 kids in our local area go home with bags of food over the weekend. Many students who rely on free and reduced lunch during the school week also rely on our these bags, which contain nutritious items for two lunches and breakfasts, along with some snacks and fresh produce. The funding provided by Eau Claire Chilson Subaru means thousands of these meal bags will continue to be available to kids in our community. Thank you for feeding healthy futures with us!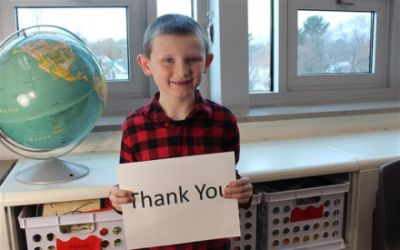 ---
2019 River Falls Chapter Ducks Unlimited Banquet - Stephan P
We wanted to thank Chilson Subaru for supporting our 39th Annual Banquet Saturday, April 6, 2019. Their support is critical in helping Ducks Unlimited achieve its' goal of conserving, preserving, and restoring critical wetland habitat throughout North America. The money we raised that night supports or preserves nearly one hundred acres of wetlands. It is support like this that ensures clean water for all and skies filled with waterfowl for generations to come. Thank you Chilson Subaru!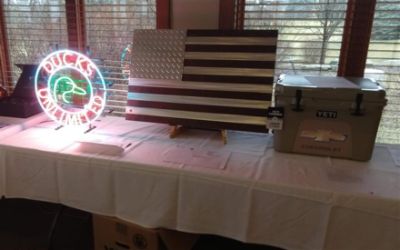 ---